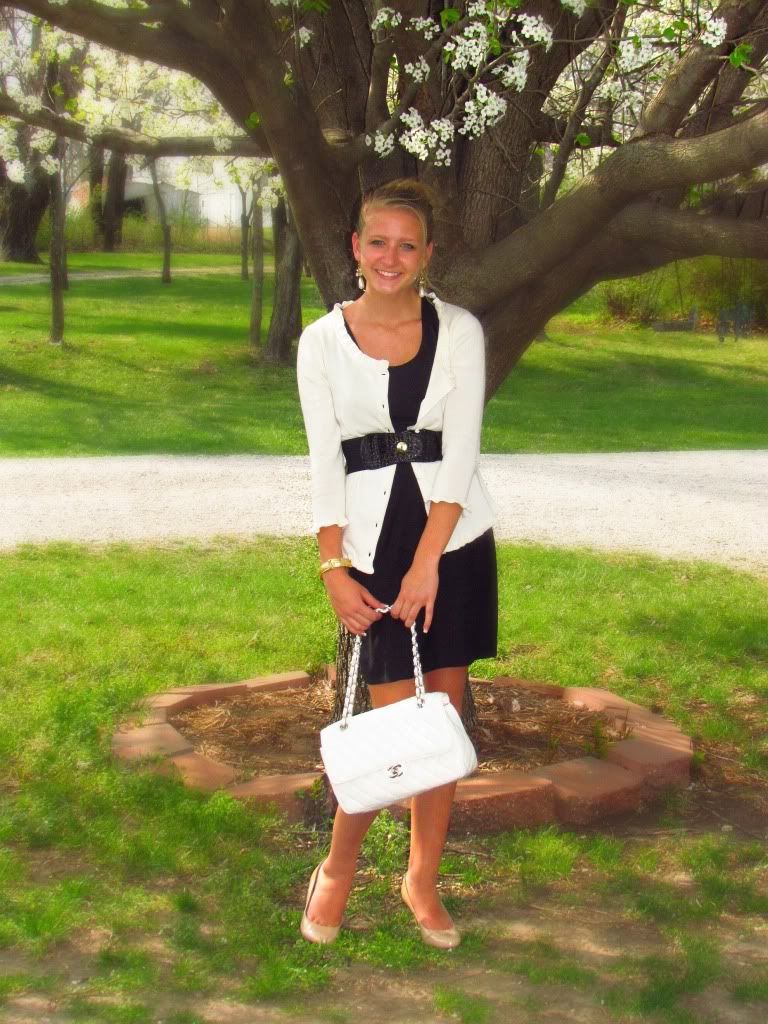 (Dress, Belt, & Earrings -Forever 21, Cardigan-Target, Shoes - Kohl's, Watch: Cruise! OH YEAH!)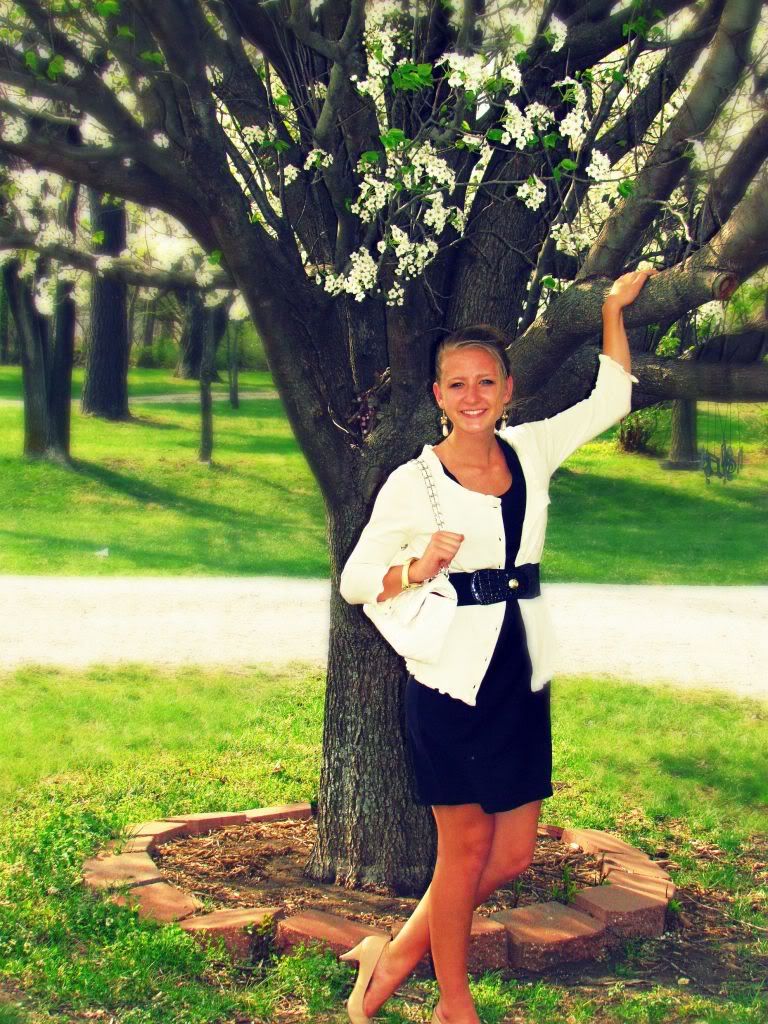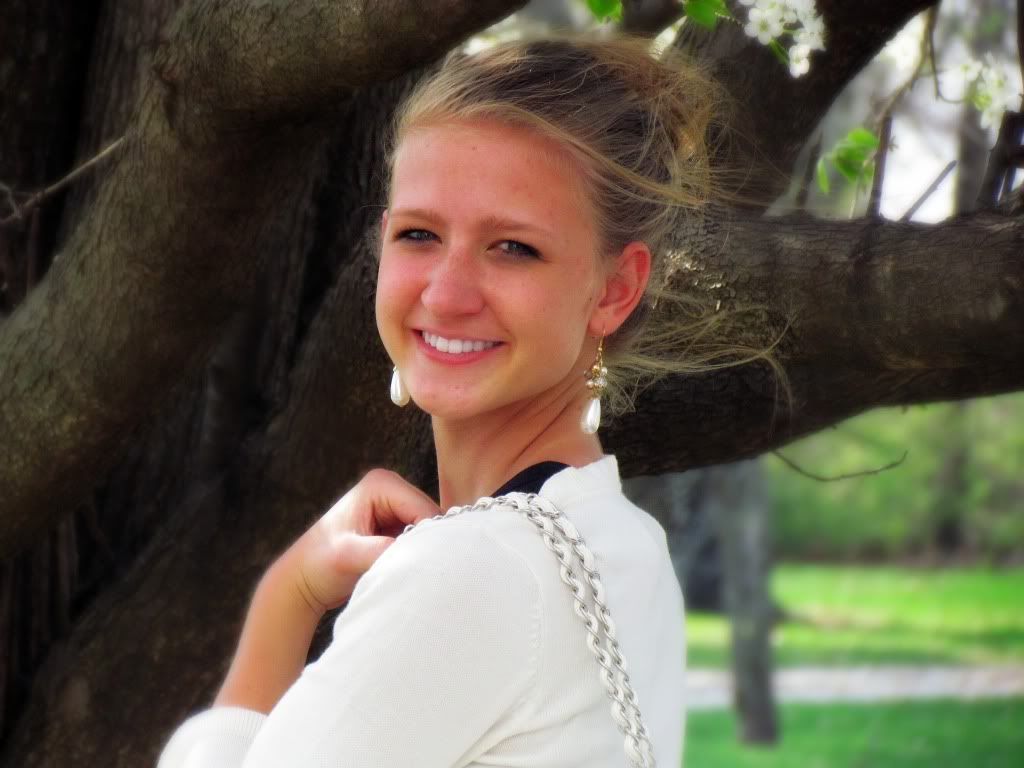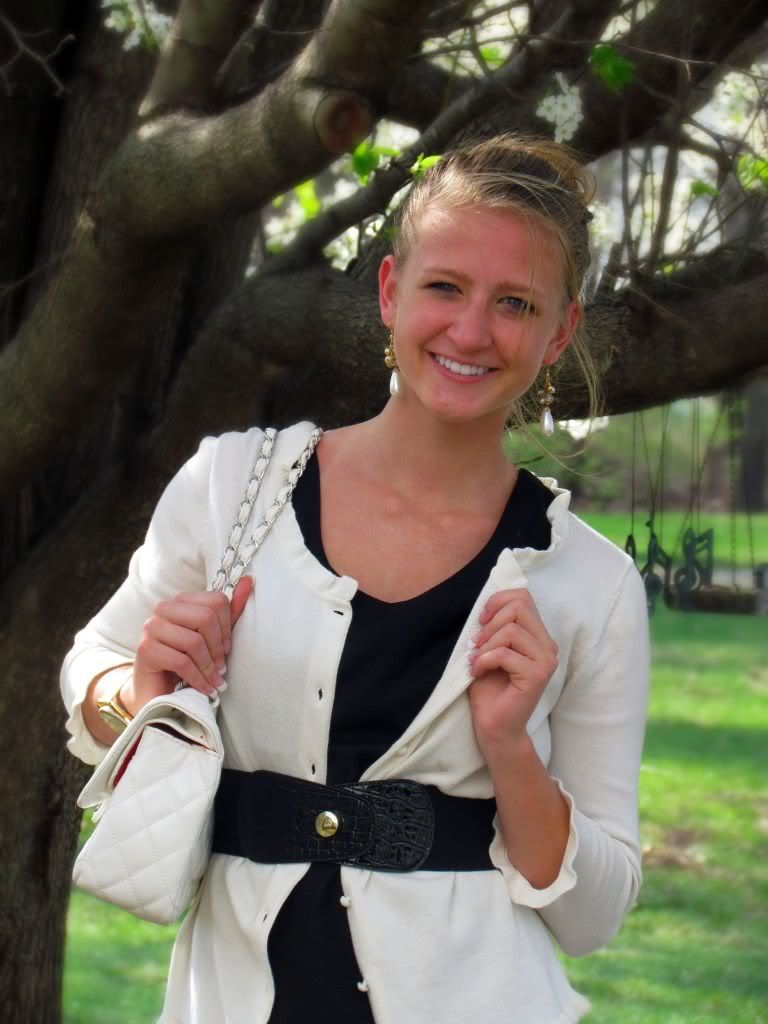 As you can see by my sweated-off make-up & fly-away hair, I was a little frazzled today. Of course it was BEA-U-TI-FUL outside. (Winds...but sun. I'll take it.) But it was really stinkin' hot today..uh, considering we haven't had sun for the past 2 weeks (according to the guy downtown). So my body thermometer was just flat out confused. But let it be known that I will never complain about the sunshine.
Oh! By the way... I have NOT deserted you. I was just way down south on our Caribbean cruise! I'll most definitely be doing a post with many pictures that I took with my NEW CAMERA! That's right girls. This cheap girl finally broke down and bought herself a new camera. It's a Canon Powershot SX30is if you were wondering..and I. LOVE. IT!
Like the watch?? I got it for 10 bucks at one of the Ship's sales! I also got a white rubber one that you'll be seeing soon!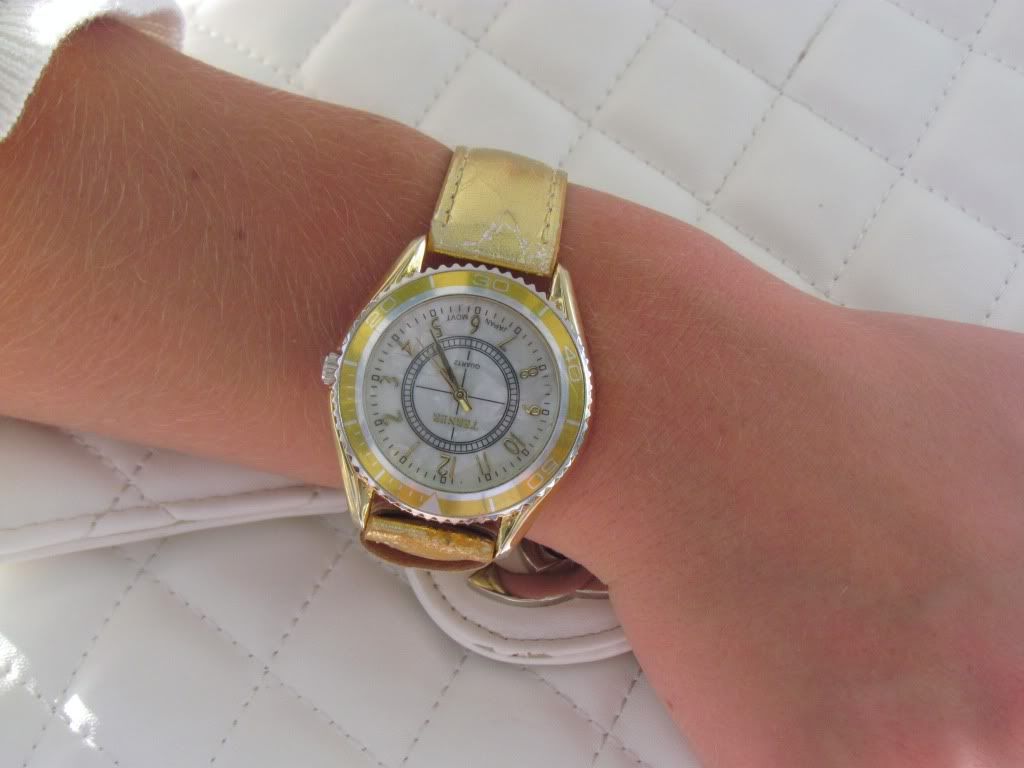 And I got my knock-off Chanel purse at one of the shops in St. Maarten. I love love love it! :) And I don't care that it's probably not the real thing. 35$ screamed a bargain! Our bradford pear tree is in bloom. So I made sure to get this beauty in my pictures today!! It may be appealing to the eye...but to the nose. yuccckkkyyyy!! This thing stinks! So just enjoy it cyberly! Trust me.
We had my sister's 23rd birthday party tonight. Funfetti cake. I got to lick the pan. NO amount of me over-heating could take away from the sheer joy I got from licking the fun outta that funfetti. Saa-weeeeetttt!
(Go on over to my sissy's
blog
and wish her a happy birthday!!)