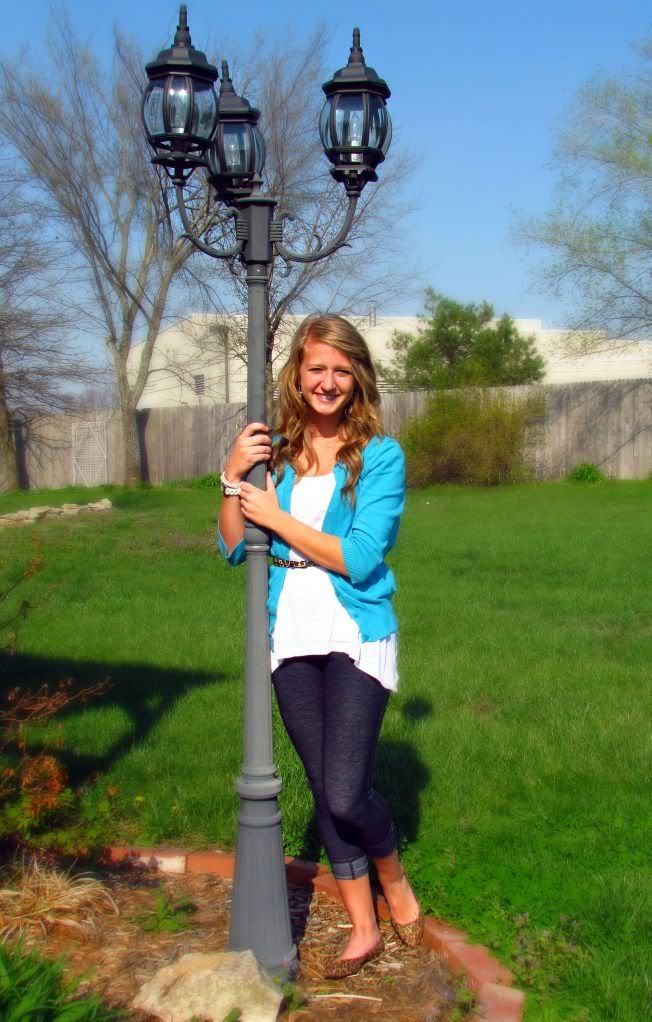 Cardigan/ Shoes - Target Top/ Jeggings - Walmart Belt/Earrings - Forever 21
Today is Color Brigade Tuesday. My colors are Blue, White, and Leoparddd! Oh! Forgot one. yellow. yes yellow. There was an unexpected stain on the top of my shirt that I didn't notice until about 10:00 today. I guess if anyone asked I could just say "well... I have a blog. and on that blog we have a day where we wear color. And I wanted to throw in a pop of color in stain form." But who has the time to explain that anyways?
In other news.. this is my sister's cardi. Hope she doesn't read this post so I can keep it. cause uh, this color is GORGEOUS. and it's oh-so-comfortable. and it's just plain happy. Well I'm off to go search for supper. Mom & Dad went to go see Stevie Nicks in concert! And yes, Stevie Nicks is a girl. yeah...I didn't know that.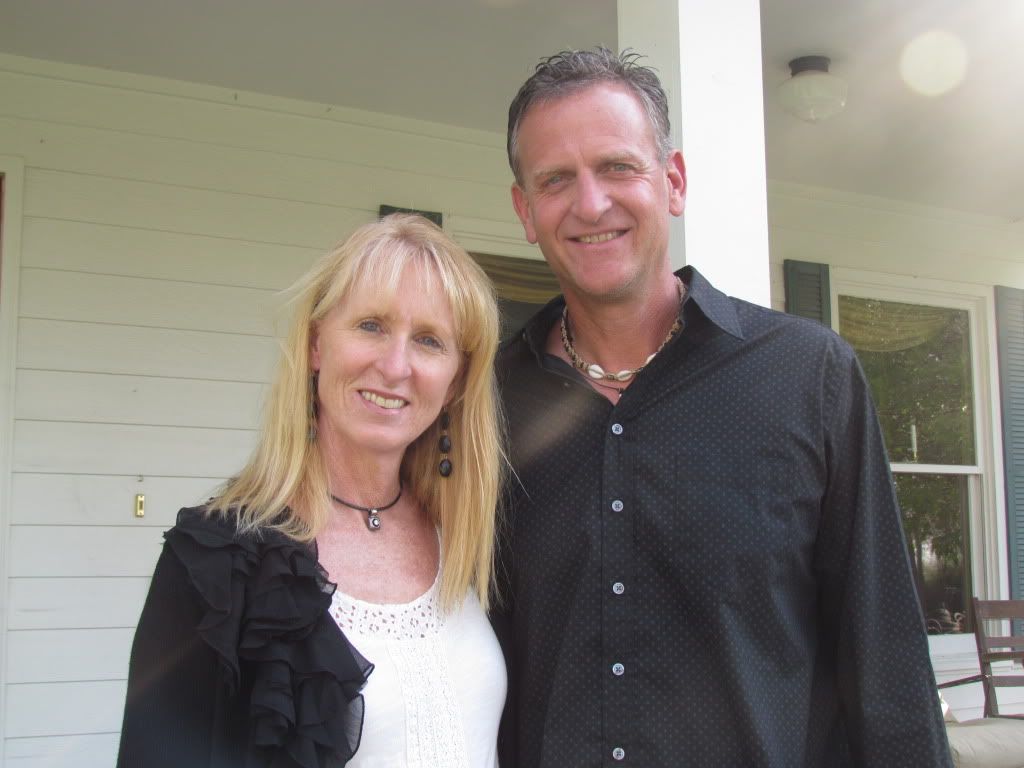 Mom :)