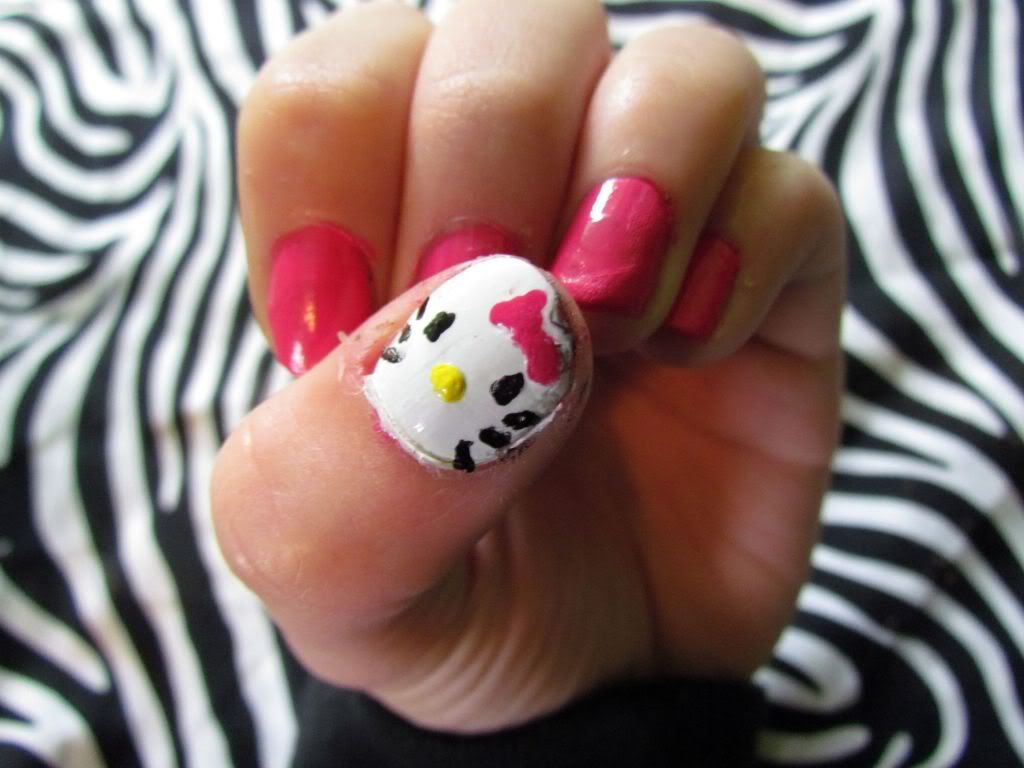 Adorable right?! Although NOT perfect.. (don't look to closely ;)) having this cute and fashionable kitty on your nails is sure to put you in a good, lovable mood!
So here's what you need: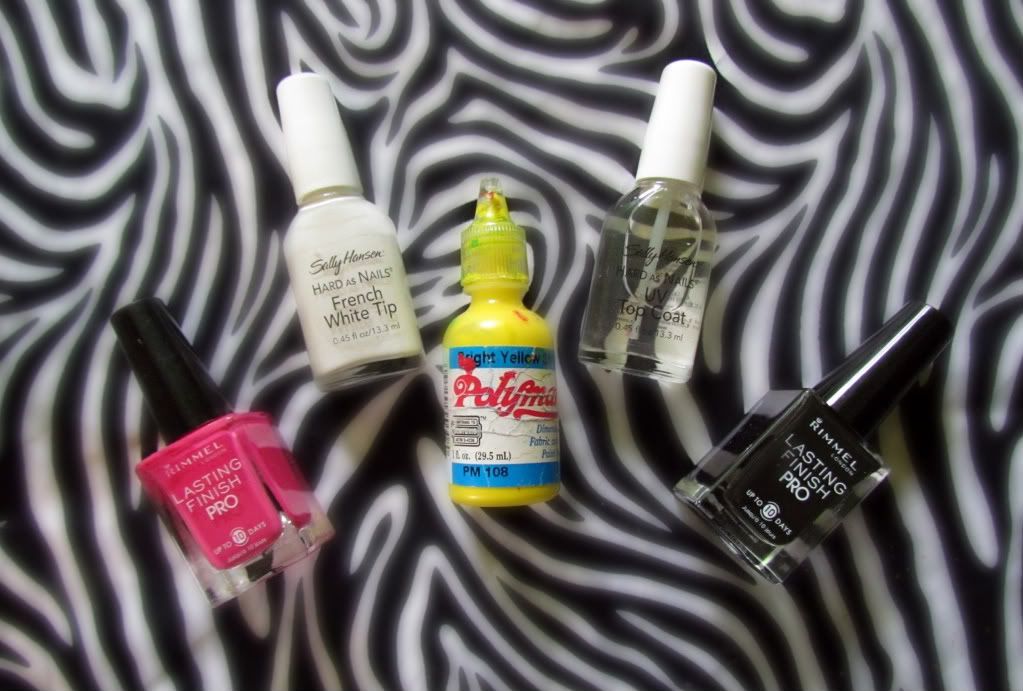 *White Polish for the base of Hello Kitty! (Keep in mind you could do this on every nail!)
*Pink Polish for all other nails. (Rimmel Lasting Finish Pro is my FAV!)
*Black Polish for Eyes and Wiskers (Also, if you wanted to outline the nose and bow!)
*Yellow Polish for Nose (or if you're me... Puff paint..it works!)
*Top Coat
*Toothpick or paintbrush (not pictured) for the detailed places!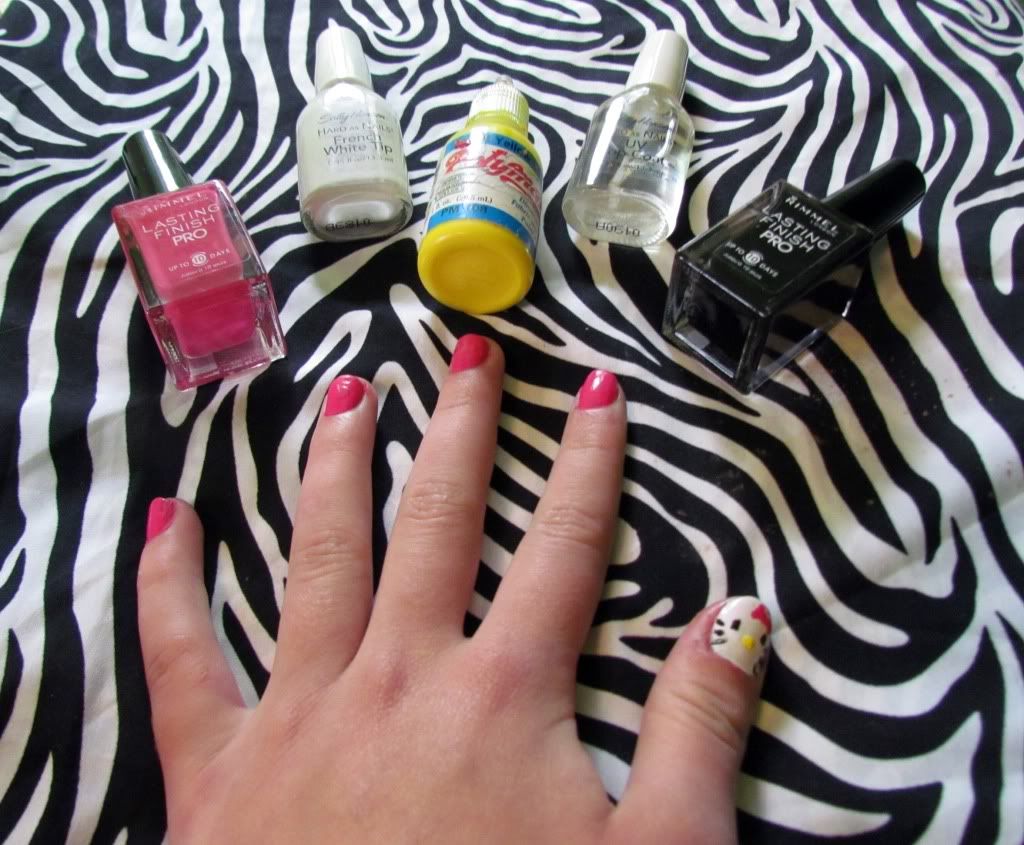 And just to show you that not all of them will come out nice and pretty...
meet Crack Kitty. :)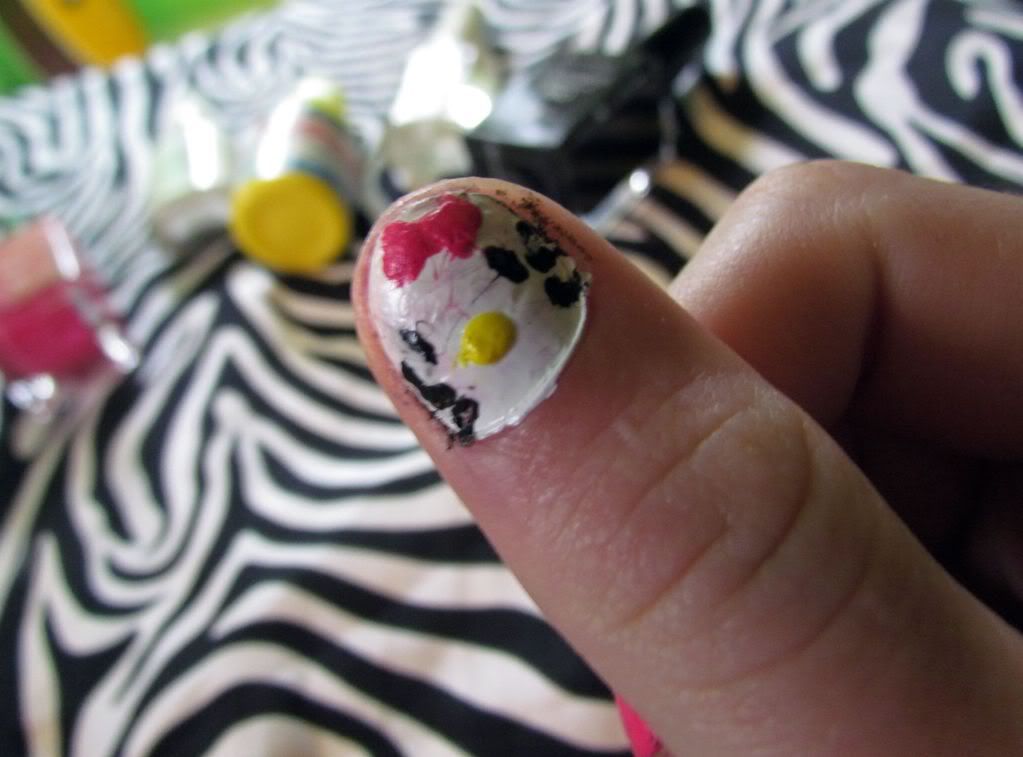 Hope this brightens your day...me know if you try this!! :)