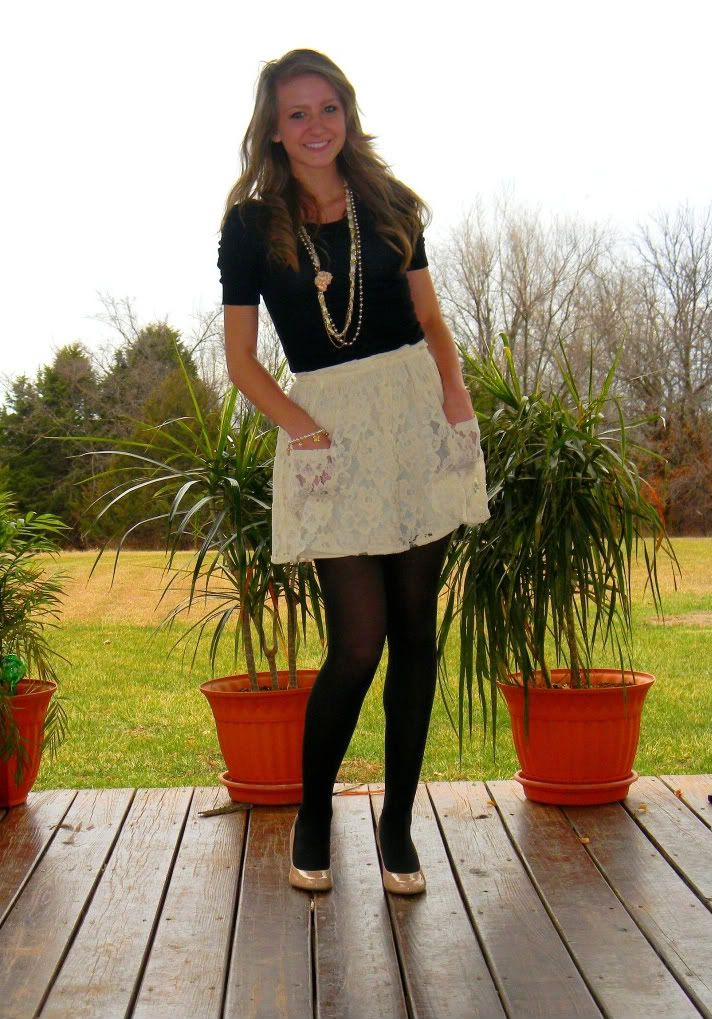 Top: Max Azria; Lace Skirt, Necklace, & Bracelet: Forever 21; Tights: Target; Shoes: Candie's @Kohl's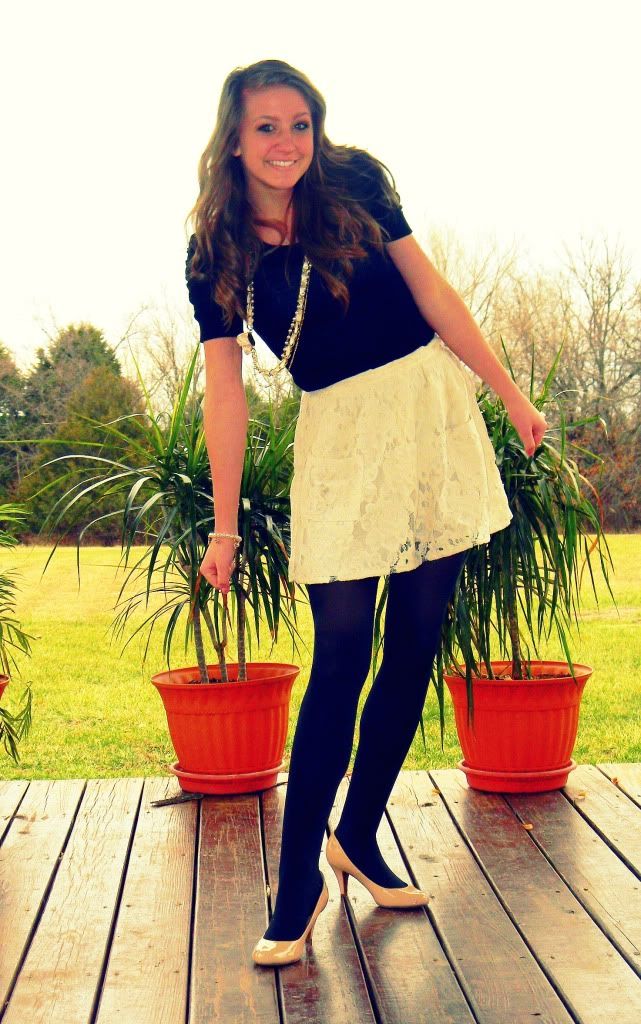 My search is over ladies. I found them. The perfect pair of Nude heels. The shoppers at Kohl's will vouge for me when I say... I shrieked when I found them. Love at first sight. Do you ever feel like when you shop... you need all your bloggy friends with you to share in the excitement? Please say yes. Because if not... this
{cyber}
friendship can't go on.
So to accompany my new, nude "kicks"... I got a creme lace skirt at the oh-so-loved-Forever21! And you know this girl couldn't of came home with no new
fake
pearls. Check it girls! My new
pearl
charm bracelet! ahhhhh!! :) I'm in love.
So yeah. I've got some pretty fun posts to do this week with getting ready for the cruise and all... let's just say Farrah Fawcett/70's. Oh yeah.
Oh and ya know the song Gunpowder and Lead by Miranda Lambert? Yeah... Mom never quite got the lyrics right... so I bring you Gunpowder and lace. :)